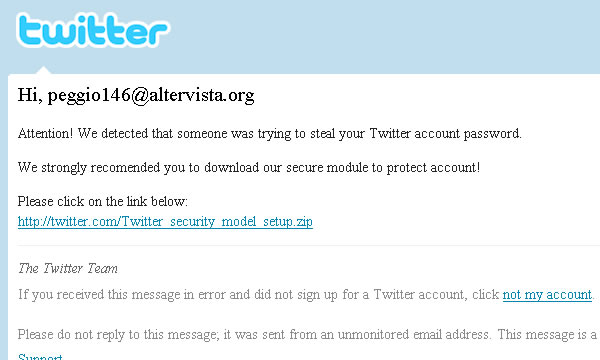 9th June 2010 in Thoughts
The web-world evolves and grow esponentially every day, web-designers and web-developers have to stay up to date in order to be competitive in their field. But designers and developers are not the only professionals who work in the web industry and no I am not talking about SEOs, Social Media Experts or whatever new definition has just come out.
In this post I want to talk about lamers. Did you think about it? Lamers also got to stay up to date with the continous growing of the web! Infact they just joined twitter and if you also received a mail like this one below it means that...
continue reading "When Lamers get Social: Fake Twitter Mails"