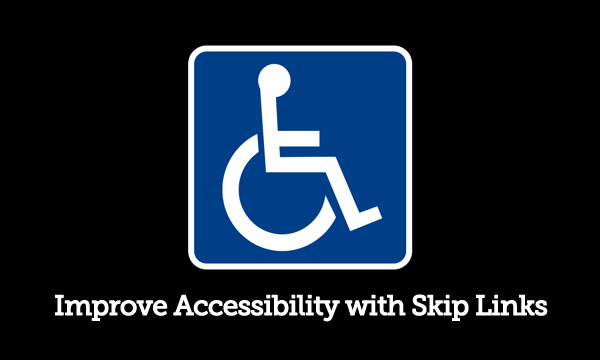 1st October 2010 in Accessibility
Skip links, also known as "Skip Navigation Links", are a good way to improve the accessibility of a website, providing an important shortcut for keyboard users and screen readers to browse the website, without forcing them to tab (or worse read) through the whole page before getting to the content they're interested in.
Unfortunately, many designers forget to include this element in their design. Some of them do not want to use it for an aesthetic reason, some others simply ignore it. For both cases there is an easy way to fix this!
continue reading "Nice Skip Links Appearing on :focus with CSS"